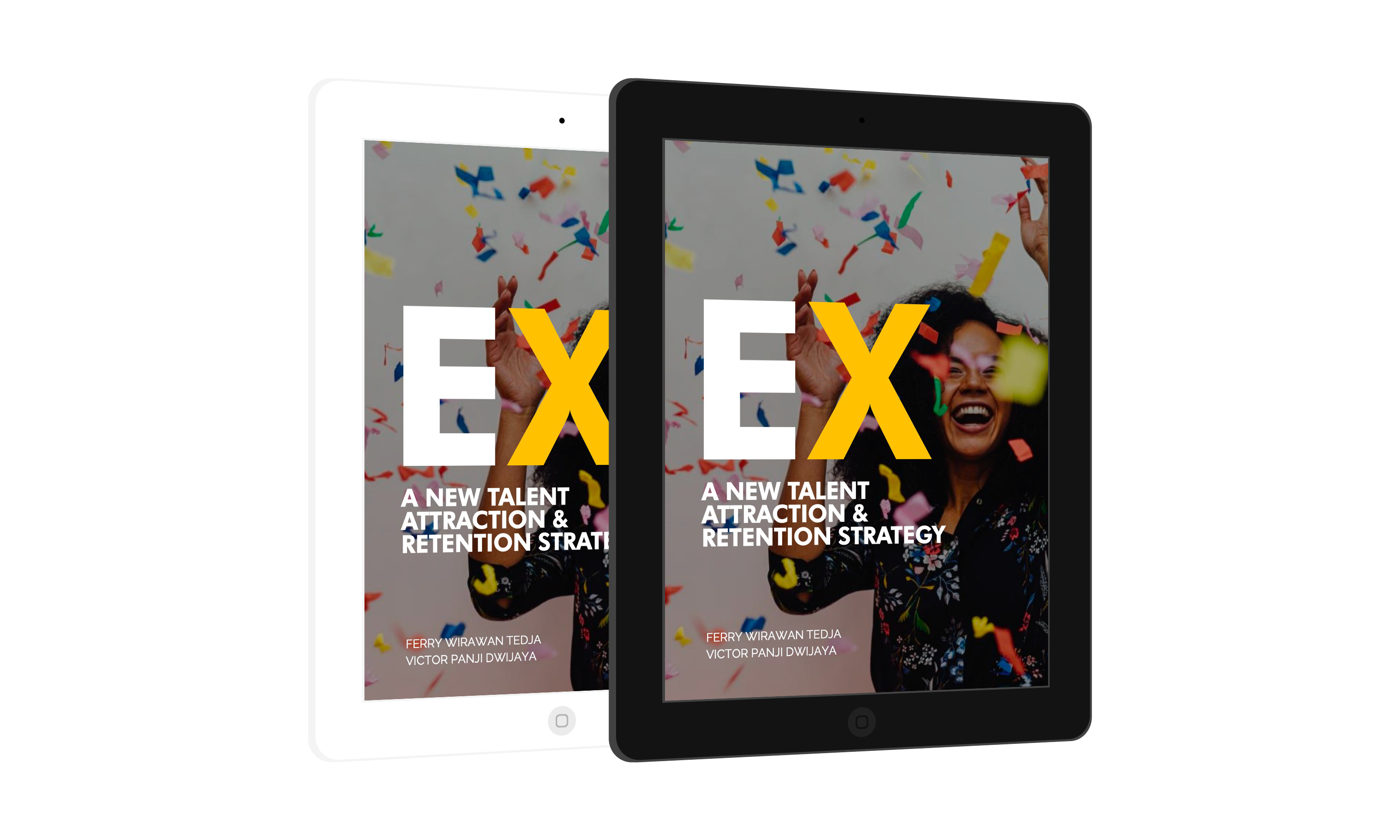 Judul Buku
(Title)
: EX: A New Talent Attraction & Retention Strategy
Penulis
(Author)
: Ferry Wirawan Tedja
Victor Panji Dwijaya
Penerbit
(Publisher)
: Samahita Wirotama
Jumlah halaman
(Number of Pages)
: 230 Halaman
Jenis Buku
(Type)
: Buku Digital
(ebook)
Ukuran
(Size)
: 14,8 x 21 cm
Harga
(Price)
: IDR 125.000,-
ISBN
: TBA
EX adalah persepsi yang terbentuk dari interaksi individu dengan segala atribut terkait perusahaan selama perjalanan kariernya (bahkan sebelum karyawan bergabung maupun setelah meninggalkan perusahaan). 
Dengan adanya fenomena generational differences at workplace saat ini yang menyatukan lima generasi berbeda dengan cara kerja, harapan, serta kebiasaan yang berbeda pula, diharapkan EX mampu menciptakan pengalaman positif bagi masing-masing generasi yang berdampak pada meningkatnya engagement dan pada akhirnya peningkatan kinerja karyawan. 
Selain itu, EX juga akan menciptakan peluang bagi organisasi untuk menjadi tempat kerja pilihan (employer of choice) yang memudahkan organisasi mendapatkan talenta eksternal dan mempertahankan talenta internal.